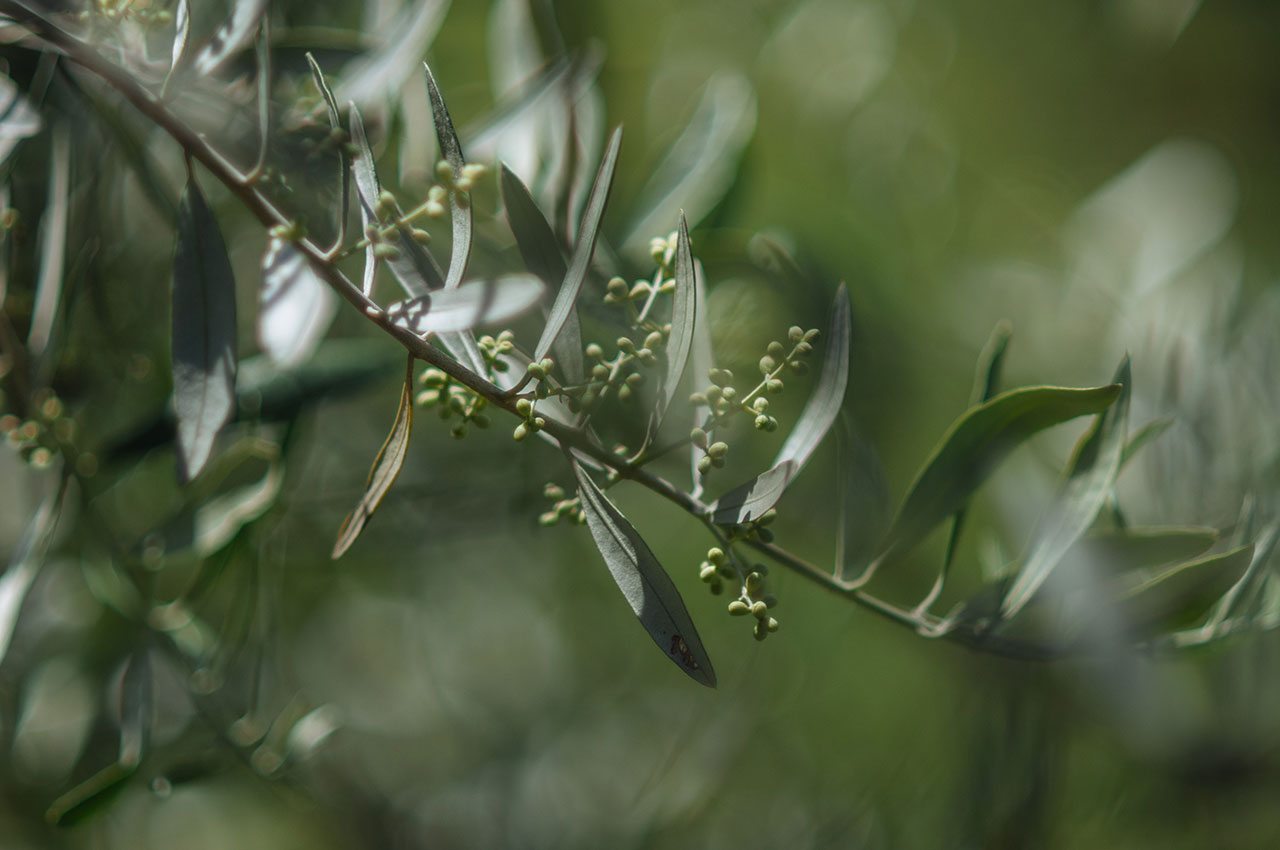 Our olive trees are a mix of Italian varietals and are farmed just a few hundred feet above sea level overlooking the Pacific Ocean. The olives are small at maturity and expected to produce a robust and peppery oil comprised of Frantoio, Leccino, Maurino, Moraiolo and Pendolino trees with some Rosciolas thrown in for good measure. The trees are in two separate plantings stepped up the western foot of Mt. Tamalpais in south facing groves.
Our young trees are drip irrigated with rain water collected from a roof catchment system and are tended with organic practices. Holding tanks at the top of the property allow for gravity fed irrigation through drip lines placed at the base of each tree. We hand weed each tree and apply mulch from the clippings of the olive trees around the base.
We have recently brought sheep onto our property and are currently utilizing a rotational grazing pattern; we hope in the future to incorporate the olive groves into the rotation, once the trees gain more maturity.